Yoooooooooooooooooooooo
I finally have time to update you guys (whoever is out there in time and space who actually cares about my blog, I LOVE YOU) on my life and what I've been up to. Enzo, my lil munchkin is asleep right now and it is so hard to do anything while he's awake because he's a little 1 year and 3 month year old monkey who likes to run around and twirl around and climb on things and do a lot of naughty things when I'm not looking so I always have to keep my eyes on him!!
We recently moved into our new home and it is amazinggggggggggggggggggggggg and we love it so much!! It's a cute little green house in a really cute neighborhood that's nestled right in between my parents and my husband's parents' houses. There's a nice little backyard for Enzo to play in and everything is just perfect. I've been trying to look for awesome stuff to decorate our place with. I don't want it looking like some plain old suburban home with brown furnishing everywhere :-((( (sorry, Mom). So I got this really unique looking skull from Etsy and it hasn't shipped yet but I plan on putting it in the middle of our living room as a center piece.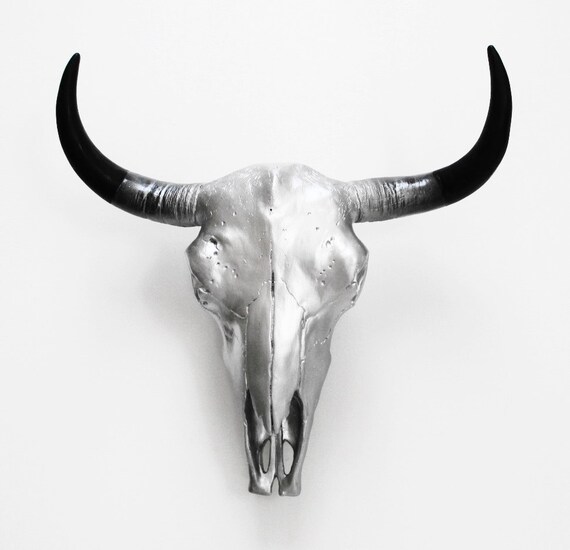 Alsoooooooooooooo I'm planning on either making a blog post or posting a Youtube video of our house fully decorated when I'm done with everything so look out for that! I have so many plans and so much stuff going on in my mind at one go. I literally have more than 30 tabs open right now and it's so hard to organize and prioritize everything but I'm doing the best I can!! Sometimes it's so hard having to do adult things and I want to just break down and cry but I always try to tell myself that I can't be superwoman! I'm just! Human! You're just human too! Whoever out there is reading this right now, YOU ARE JUST HUMAN!!! DON'T BE SO HARD ON YOURSELF! TAKE BREAKS! READ A BOOK! LAY ON A HAMMOCK! CLOSE YOUR EYES FOR A SECOND! Life passes by so so quickly. I can't believe I'm turning 20 this year. BUT I CAN'T WAIT TO TURN 21 THOUGH!! Ughhhhhhhhhhh I was so mad because lots of the SXSW shows that went on last week were mostly 21+ and so many amazing artists came so all we did was go to a fish taco shop downtown and meet up with my friend from Mexico @gy.borg which was nice but stilll!
Do you guys ever feel like the internet has limited your vocabulary? I feel like ever since I started owning a phone and stopped reading books, I started talking differently and writing differently. I used to speak more eloquently but now I feel like I just keep saying literally and like like like. I need to start reading again!!! I just bought some fashion and photography books but hopefully those will help. Life has changed so much for me in just a few short years. Now I'm a mom and I own my own online store and I've been trying to reach out to all these people in the fashion industry. Next year, I'd love to participate in Austin Fashion Week as a stylist but I still have lots of work to do. Oh, and also to join a trade show to sell my merch! That would be so great! I'm also married now but I feel like I've been married to Edgar ever since I met him. He's my soulmate (eventhough he pisses me off sometimes but like I said, WE'RE ALL HUMAN).
Anyways, I have to get back to doing mom stuff and cleaning up the house but don't worry I'll be back before you know it!! I'll try my best to update and post as much as I can :-)
p.s WE GOT A GUINEA PIG AND HER NAME IS PEANUT BUTTER